Club Newsletters
To view Spring/Summer 2018 newsletter, click here
To view Fall 2018/Winter 2019 newsletter, click here
Special Event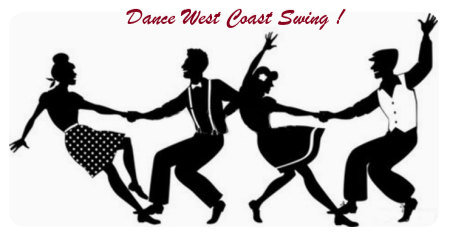 Want to brush up on you WCS moves? Check out our link to WCS Online
selecting the Videos link in the top menu.
There are some online lessons there for WCS, Country and Ballroom.
Also you can view some photos from past club events by selecting the
Photos link in the top menu
Spotlight on club members
Just for fun
Members of our club volunteered to help make a promotional video for the city of Anoka.  To view, click here
Thank You Volunteers:
Maryann Kudalis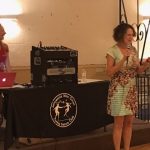 Maryann retired as club president.  Appreciation was shown by club members for a job well done over the last few years.
Ray Stiff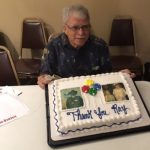 Ray has been a volunteer for 32 years!  Ray joined the Club on December 1, 1982 ten months after the Club began, he is Member #50. He took over the treasurer's job in 1986 and served a total of 28 years as treasurer before retiring on June 24, 2016. Ray also wore many other hats. He ran the front desk admission table. He was responsible for the setup and takedown of room decorations at B-Dale dances many of which he made. He used his craftsman skills to make elaborate displays for our Anniversary and Holiday dances. He also coordinated the food menus and picked up and delivered the food for those dances. In the Club's early years Ray also served as the backup for the DJ. Ray was awarded a Lifetime Membership for his dedication and long-time service to the MWCSDC.
In Loving Memory:
Jim Bourassa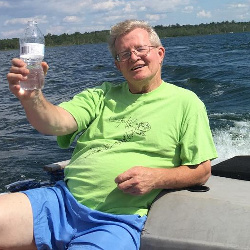 We are reporting sad news as one of our dancers, Jim Bourassa, has passed away due to complications surrounding COVID-19.  He was hospitalized April 2, then moved to ICU, and passed away April 29, 2021. You will remember Jim from our dances.  We'd like to share with you the many contributions and the way Jim helped our West Coast Swing Dance Club. Before Jim stepped away from the Board of Directors, he had held several positions (Director at Large, Treasurer, and President). Many of you may remember seeing Jim dance as a member of our 2016 Performance Team. As a Director at Large, Jim took on the responsibility for our Food Table, arriving early to our dances, setting up the coffee pot and bringing popcorn.  He stored all that was required at his house, bringing it back and forth to every dance.  Jim also helped with set up for the dances and stayed late to help take down the sound equipment and clean up.  When Ray Stiff stepped down as Treasurer, Jim took over that position, further adding to his duties helping out the club.  Jim had a love for dancing and will be missed by the entire dance community!
Loren Greenberg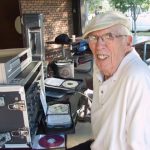 Loren Greenberg passed away on October 18, 2019. Loren joined the MWCSDC on March 21, 1982; Member #14. He was elected the Club's first President in 1983 and was our only DJ and dance instructor for 20 years.
Loren retired from teaching and playing music in 2014. He came up through the Arthur Murray system as an instructor. He worked there for six years before he taking a job with the US Post Office. He taught West Coast Swing and ballroom dancing at various places in the Twin Cities. Loren was awarded a Lifetime Membership for his dedication and long-time service to the MWCSDC. He was a big part of our dance community, a mentor and friend to so many of us!
Eleanor Grace Van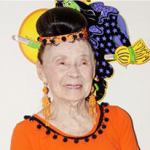 Elle passed away on Saturday, March 10, 2018 at the age of 99 years!   Elle moved to an assisted living home in Pocatello, Idaho in 2015 to be closer to her son.   She was a dear dancing friend of the Club for many years and an inspiration to all of us!
Elle joined the Minnesota West Coast Swing Dance Club on September 17, 1982 and was elected to the first Board of Directors in 1983.  She and Dorothy Hoffman coordinated the refreshment table at the B-Dale dances for 15 years, starting in 1984.  Elle was awarded a Lifetime Membership in 2006 for her dedication and service to the Club.  She loved to dance and was still dancing into her 90s before moving to Idaho.  She was always excited to dance at the State Fair.  The dance community in Minnesota loved Elle! Always dressed to the nines and greeted us with a hug at the B-Dale dances. A sweet sweet woman. She will be missed.
Janet Winjum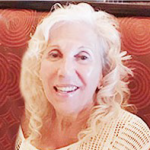 Janet passed away on January 3, 2018 at the age of 83. Janet and her husband, John, were long-time members of the Minnesota West Coast Swing Dance Club, about 30 years. They were avid West Coast Swing dancers and hardly missed a dance!
Janet was known for her friendliness and cheerfulness at dances, as well as her great energy! She and John were admired in the dance community as they were good dancers! In the last few years, they also became interested in dancing Argentine Tango.
Biography's by Paul Gorgos